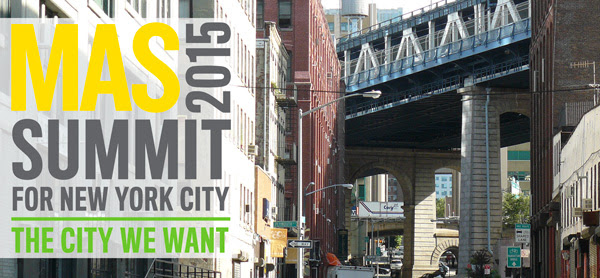 JUST ANNOUNCED: The sixth annual Summit for New York City, hosted by the Municipal Art Society, returns on Thursday, October 22nd, and Friday, October 23rd, at the TimesCenter.
Last year's Summit was big and bold, with 1,200 attendees, 138 speakers, 61 dynamic talks, an online audience of more than 800,000, and representatives from across the globe joining the discussion about the future of cities. This year's Summit promises to be more ambitious and engaging than ever before.
Visit www.mas.org/programs/mas-summit-for-new-york-city to sign up for programming updates!