Introducing Fellows for 2021 and 2020
Tuesday, June 29th, 6PM EST
The Trustees of the Fitch Foundation are delighted to announce the recipients of the 2021 James Marston Fitch Mid-Career Fellowship and the Robert Silman Award. Additionally, we are excited to celebrate our 2020 Fellows and Richard L. Blinder Awardees. Join us for a reception to congratulate our six newest Fellows and to learn more about their intriguing areas of study. Free and open to all. Presented virtually on Zoom; advance RSVP required.
2021 Fellows
Jobie Hill, The Silenced Voices in Interpreting Sites of Slavery, recipient of the James Marston Fitch Mid-Career Fellowship
Todd Lawson, The Lost Clapsot Longhouse, recipient of the inaugural Robert Silman Award
2020 Fellows
Laura Blokker and Andrew Liles, Transformative Preservation: Reclaiming African American Spaces Left Behind by School Desegregation, recipients of the Richard L. Blinder Award
Heidi Hohmann, The Minneapolis Lakes: Mediating History & Ecology in Urban Park Management, recipient of the James Marston Fitch Mid-Career Fellowship
Bonnie McDonald, A Relevancy Guidebook for the U.S. Preservation Movement, recipient of the James Marston Fitch Mid-Career Fellowship
WITH SPECIAL GUEST & KEYNOTE SPEAKER: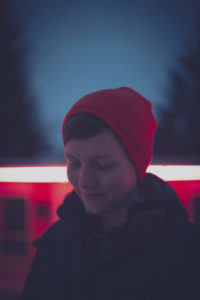 Sarah Marsom works to improve the preservation movement's accessibility by empowering the next generation of community advocates and increasing representation of lesser known histories as a heritage resource consultant. She's the organizer behind #DismantlePreservation, sewist of Tiny Activist Project dolls, and an advocate for labor equity in the cultural resources field. Her work has received awards from both the National Trust for Historic Preservation and the National Council on Public History, in addition to being featured in Curbed, Traditional Building Magazine, and the National Parks Service's LGBTQ America Theme Study, amongst other publications and podcasts.