David Tryba
Denver's Civic Center Park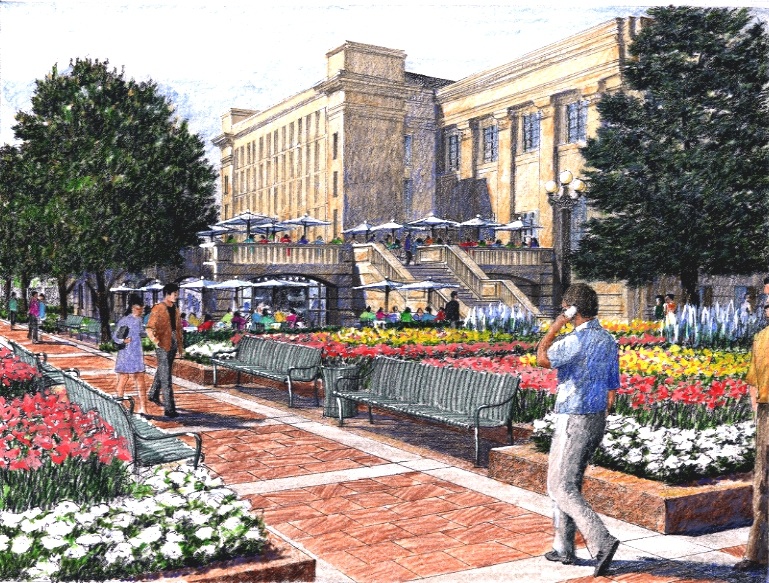 In 2007, Mr. David Tryba, FAIA received the Fitch Foundation's first Richard L. Blinder Award. The biennial Richard L. Blinder Award is given to an architect for especially innovative restoration and reuse of historic architecture for cultural purposes.
Mr. Tryba's project documents the process of achieving consensus to relocate the Colorado Historical Society and Museum within Denver's Civic Center Park. Bringing together diverse constituencies, Tryba is demonstrating how he builds support among these groups and the processes he employs. This documentation provides guidance and insight to other cultural institutions contemplating the marriage of a new structure with a historic building within a beloved historic landscape.
Rendering of the terrace addition to the historic Carnegie Library. Tryba Architects' plan was activate Civic Center Park included creating the Denver Cultural Center at the Carnegie that includes amenities such as a restaurant, bookstore, bike shop and visitor's center. (Credit: Tryba Architects)